Img Src Betches
Michael Jackson's oldest child, Paris, got another tattoo in honor of her Father.
She got his album cover "dangerous".
She shared the photo on her instagram and captioned it this;
"The meaning of life is contained in every single expression of life. It is present in the infinity of forms and phenomena that exist in all of creation." Never forget your roots, and always be proud of where you came from."
This is the second tattoo she has gotten for her father. A few months ago she got the words "Queen Of My Heart" written on her forearm.
Everyone has their own way of remembering a loved one, and hers is through expression of tattoos.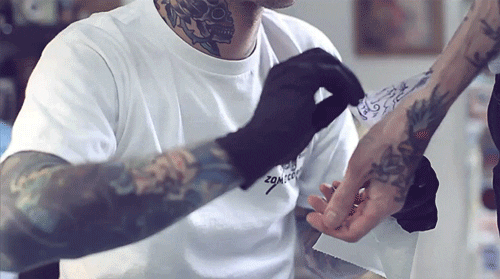 They are all beautiful!
Wonder if she will get anymore.
Related