Img Src Us Magazine
Another teaser of KUWTK has been released.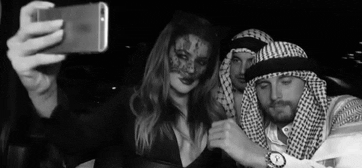 Although we don't see many members of the crew, we did get a chance to share a quick laugh with Khloe and Scott before their conversation gets a little more serious.
They joke about how a nectarine is a hairless version of the peach and it quickly escalates to some prevented (funny) jokes then the conversations turn to how this is the longest time Scott has been away from Kourtney and the kids.
He then goes on about doing club appearance to earn money but how that never ends up well. Khloe encourages him to try to find other productive way to make money like flipping houses.
What do you think?
Do you think club appearances might be too toxic for Scott?
Comment your thoughts below!
Related