img src ET
Kate Hudson celebrated her 37th birthday this weekend, even though she doesn't look a day over 25.
This year the lively blondy celebrated with a "Hot Mess" theme. She sported a small white lace tip, white bottoms and topped the look off with some white fish tights.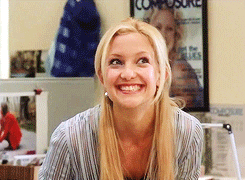 She had an A-list guest list. Demi Moore, Rumer Willis, and Naomi Campbel Rosie Huntington-Whiteley and Poppy Delevingne all attended and dressed up for the occasion too.
Looked like they all had a wild time!
Happy Belated Kate:)
Related