Img Src Elite Daily
This isn't the first grandchild of John Legends parents, its' their 9th!
But still, the family looks very happy as they pose for a photo!
Luna has been more than just a cute bundled of joy.
She has also inspired John's music, which he speaks about in an recent interview while he was out promoting the play he co-produced called "Turn Me Loose".
He said he sings her all his new material that will be on the album.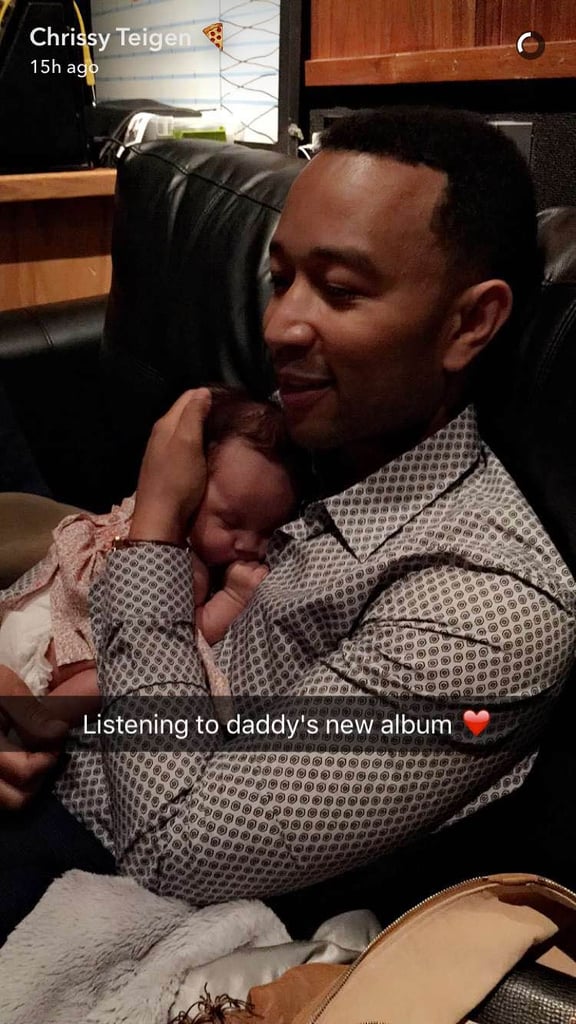 AWW! HOW CUTE!
I wish my dad sung me lullabies with a voice like John..
Related