Img Src IB Times
As you all know Blac Chyna is expecting a baby boy or girl with Rob Kardashian.
In a recent series of snaps she reveals how much weight she has gained while being pregnant.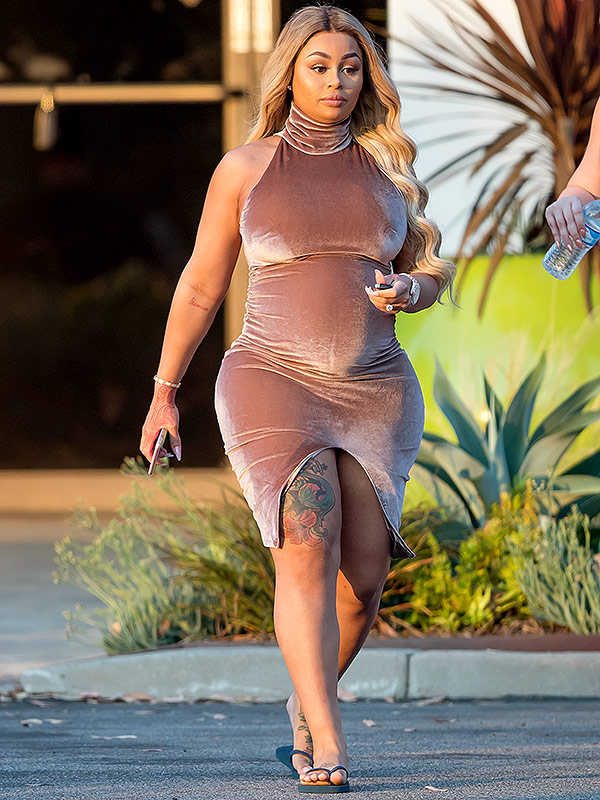 She started at 135lbs and is now at 183lbs, a whooping 43 pounds.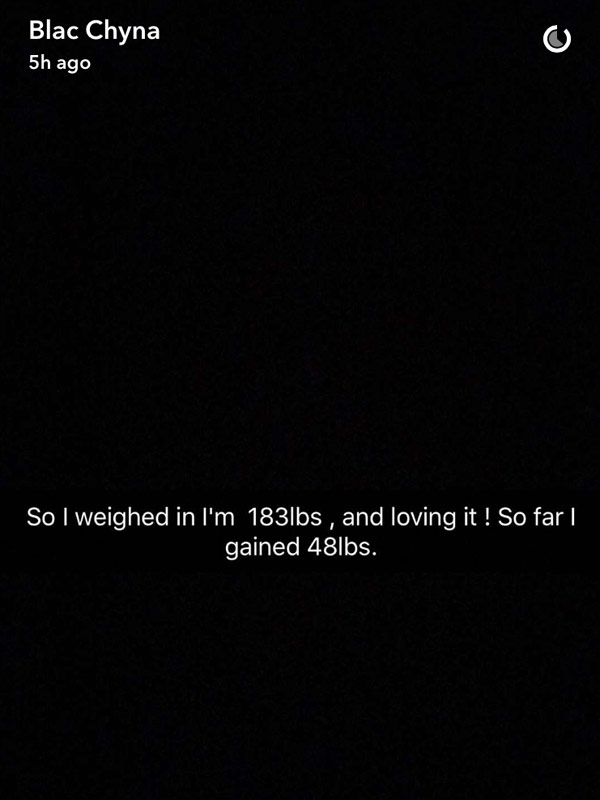 She also revealed she believes she will be around 200lb when she delivers and her goal is to reach 130lbs after the baby is born!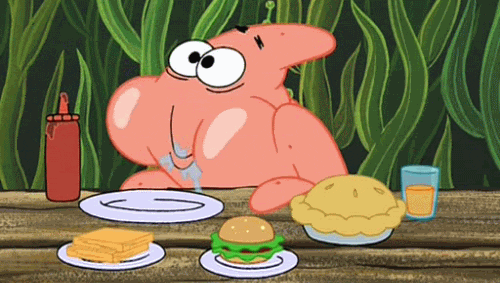 Looks like she trying to copy Rob's big sister Kim Kardashian weight loss.
Do you think she will be able to do it? She was 185lb when she gave birth to King so I don't see why not!
Comment your thoughts below!
Related