(img src: lainey gossip)
Adele voiced her concerns about the recent pressures of breastfeeding at a live concert in London recently.
The 27-year-old singer made some remarks about the pressures of breastfeeding after the topic was in the news following Chef Oliver saying that England had a "problem" with women not breastfeeding.
"It's f–king ridiculous, and all those people who put pressure on us, you can go f–k yourselves, all right?"
She continued, "Because it's hard. Some of us can't do it. I managed about nine weeks with my boobs."
"I mean, I loved [using formula]. All I wanted to do was breastfeed and then I couldn't and then I felt like, 'If I was in the jungle now back in the day, my kid would be dead because my milk's gone,'"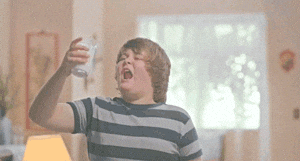 ---
RELATED